A unique virus and bacteria inhibitor, Blocker has become the first product released by Inno-Colloids, a small innovative enterprise based at ITMO University. Soon, it can be found on the shelves of the supermarket chain Lenta. Currently, Blocker is available in online store https://blockator.ru/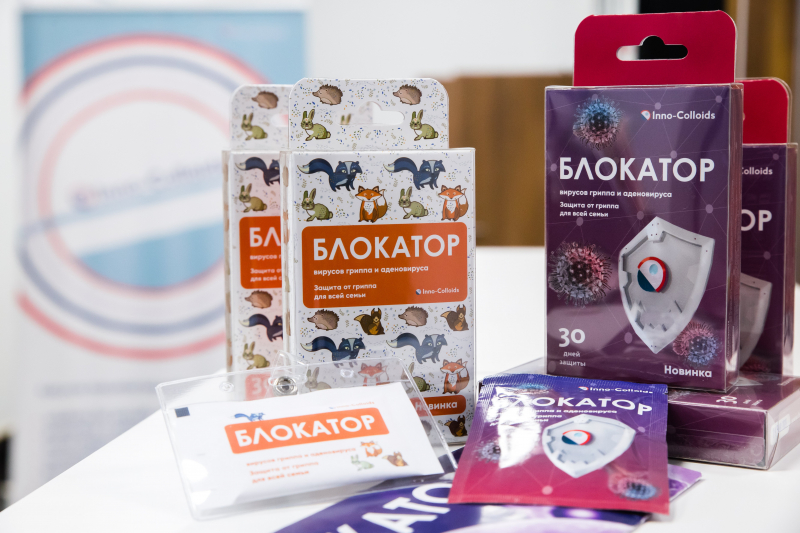 The small innovative enterprise Inno-Colloids was created by the staff and students of ITMO University's ChemBio Cluster in 2017. Since its foundation, the company has managed to develop an entire range of innovative products and, in cooperation with its industrial partners, launch them onto the market.
Given the current situation with massive outbreaks of infections and the detection of new types of viruses, preventive measures of this kind will make it possible to significantly reduce the risk of diseases among the population.
Blocker is an innovative development based on chlorine dioxide. The product represents an individual tag which provides its wearer with a protective dome that kills off 99% of airborne viruses. Unlike other antiviral and antibacterial agents, Blocker acts not on the body but on the environment, destroying pathogens within a radius of one meter – which means that you don't need to take any medicines; just wearing Blocker over your clothes is enough, note the specialists at Inno-Colloids.
The product has been tested at the St. Petersburg Pasteur Institute, proving its effectiveness and receiving all necessary certificates.
"Similar products are also offered by Japanese manufacturers, but our product differs in two critically important aspects. The first is a special porous compound, which we use for storing chlorine dioxide: it only crosslinks together with chlorine dioxide and nothing else, our Blocker doesn't have any organic matter in it. This is very important because it guarantees the product's safety of use. And secondly, it was essential for us to adhere to the technological production line and ensure that customers will have an opportunity to monitor the composition of the product. Our plant is equipped with an electrochemical probe that checks the concentration of chlorine dioxide in each product and uploads data to the cloud. Users can check the safety and authenticity of their Blocker via a QR code indicated on the packaging," says Alexandra Lebedeva, the project's coordinator and member of ITMO University's ChemBio Cluster.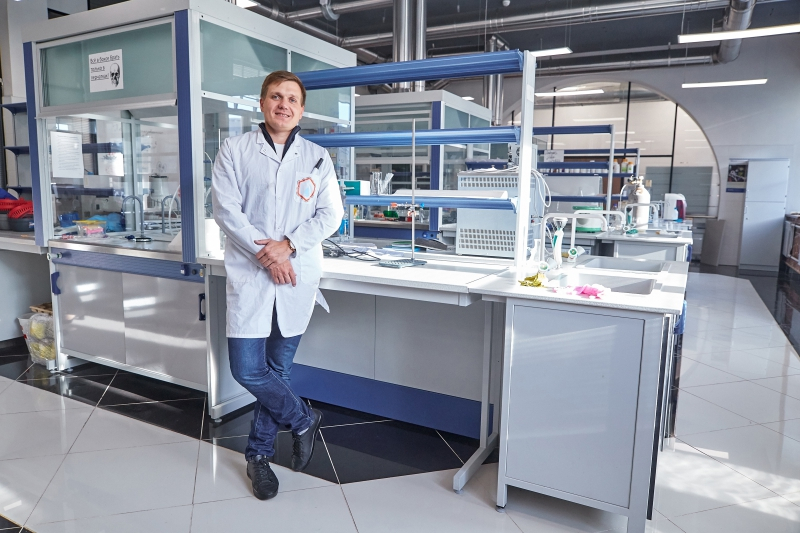 This success should first and foremost be credited to the students of the ChemBio Cluster. It is thanks to their efforts that the product has reached the sales stage, underlines Alexander Vinogradov, head of the Cluster.
"The students of the Technology Brokerage Master's program obtain not only fundamental academic knowledge but also additional experience in the field of innovations and management. They learn to launch new and high-demand products in a real-life economic sector. Blockator is essentially a project by a group of students, who worked on it over the course of two years and brought the product from the R&D stage to sales," comments Alexander Vinogradov.

The ChemBio Cluster specialists' plans include working on an aerogel-based chlorine dioxide generator for use in office spaces, shopping malls, and crowded places. Despite the fact that aerogel synthesis remains a very complex and expensive process, ITMO University scientists believe that such a project has a lot of potential.
(author https://news.itmo.ru/en/startups_and_business/business_success/news/9174/)
---